---
Follow @iReporterng
---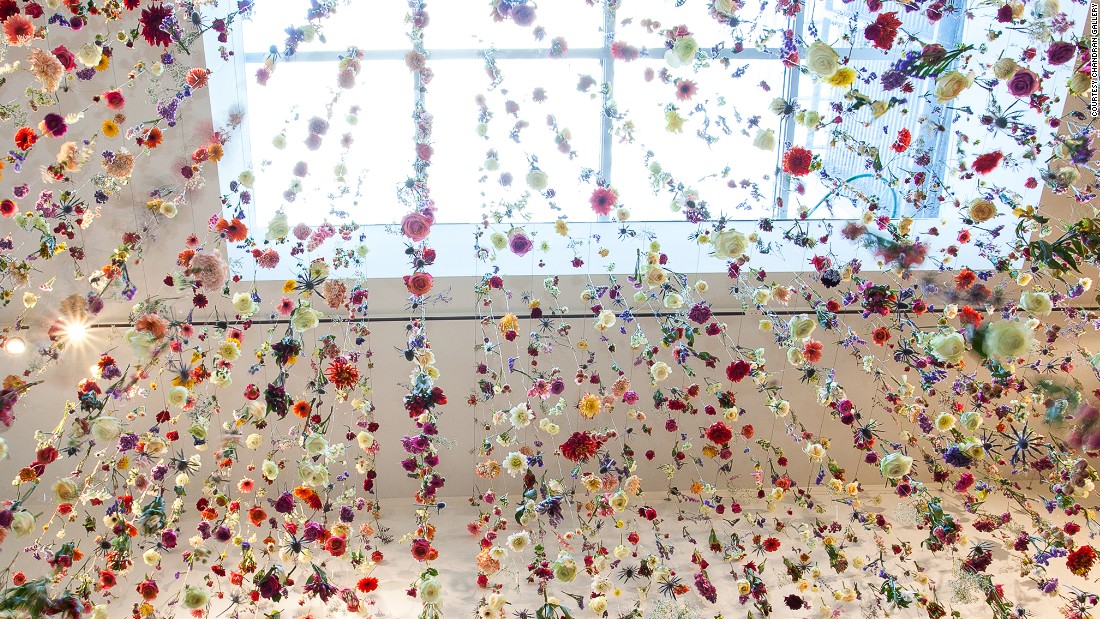 Death is a part of life: an uncomfortable aphorism if ever there was one.
However British artist Rebecca Louise Law has no qualms staring death in the face -- in fact, she makes it central to her work.
Known for vast installations of hanging cut flowers, Law has found admirers from gallery curators to fashion houses drawn to her decaying compositions.
She's hung her work at the Royal Academy in London and turned the Chelsea Flower show on its head with an upside down meadow. From Hermès boutiques to churches, there are few spaces Law's green fingers cannot reach.
The limitations of paint
The daughter of a gardener, Law is finding a different outlet for her love of nature. A classically trained artist, she started off painting flowers, abstract works inspired by the bold colors of Kandinsky and Rothko. But it wasn't enough, says Law.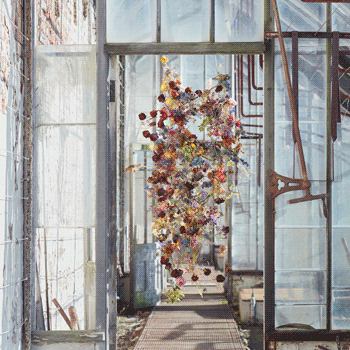 "I felt frustrated by how two-dimensional the work looked," she recalls. "I desperately wanted to reflect nature in three dimensions."
She turned to flowers as a medium in 2003, describing them as "my paint."
Read:
Entertainment: Game of Thrones and The People v OJ Simpson lead Emmy nominations
"The complexity of flowers as a material fascinated me," Law says. "I think because they are ephemeral and a challenge, flowers have kept me on my toes. They're really difficult to work with."
Read:
Truck driver attacks crowd in Nice, killing dozens - Live Updates
In the years since, Law has developed her own techniques for preserving her works, even consulting with experts at the Victoria and Albert Museum in London.
"Coming from painting and understanding oil and canvas, the way you're taught is for a work to last as long as possible," she explains. "I think I've tried really hard to create that with flowers."
Bound with copper wire, the flowers gradually decompose, shrink and bleach. Once dried, they're held together by their natural oils.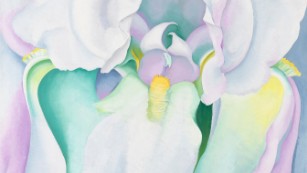 "They'll go through a bit of a dodgy stage," Law admits, "in that in-between stage between fresh and dry. The smell is not particularly great for maybe 48 hours, but then they come into their own, and [the work] becomes a different sculpture."
Some installations are permanent, such as 150,000 flower work "The Canopy" (2016) at the Eastland Shopping Centre in Melbourne, Australia. Others are dismantled, with some flowers encased in glass and kept by patrons.
Those that aren't kept are returned to Law for use in other works (she also mixes dried elements into her installations), and form part of her burgeoning archive.
"I'm quite strict now," she says. "Nothing is thrown away."
The beauty of decay
Entering its third week on display, "The Beauty of Decay" at the Chandran Gallery in San Francisco marks Law's first solo gallery exhibition in the United States.
Featuring 8,000 flowers, the piece has "a slight hippie vibe" says Law, utilizing the classic daisy shapes of gerberas.
"I wanted it to reflect what I feel like when I come to California: laid back but fun."
What do you think? Post your thoughts in the comments below.
To Like our facebook fan page click iReporter on Facebook
Join Us on BBM Channel Add Pin or click:
C00224051
Report News as its UNFOLDS via: ireporterng@gmail.com