---
Follow @iReporterng
---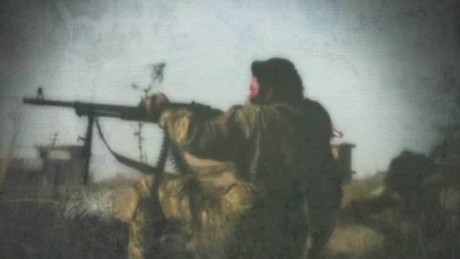 iReporter gathered that Turkish officials have strong evidence that the Istanbul airport attackers came to the country from the ISIS stronghold of Raqqa in Syria and that ISIS leadership was involved in the planning of the attack, a senior Turkish government said on Thursday.
Officials believe the men -- identified by another Turkish official and state media as being from Russia, Uzbekistan and Kyrgyzstan -- entered Turkey about a month ago from Raqqa, bringing along with them the suicide vests and bombs used in the attack, the source said.
They rented an apartment in the Fatih district of Istanbul, where one of the attackers left behind his passport, the Turkish government.
The attack was "extremely well planned with ISIS leadership involved," the source said.
The death toll rose Thursday to 43 when a 3-year-old Palestinian boy hurt in the attack died, according to Palestinian officials. The boy's mother died Wednesday, officials said.
While no one has yet claimed responsibility for the airport assault, CNN contributor Michael Weiss, author of "ISIS: Inside the Army of Terror," said the nationalities revealed Thursday buttress the claim of ISIS involvement.
"One of the toughest battalions in ISIS is called the Uzbek battalion," he said. "These were the guys who were essentially on the front lines guarding Falluja, the city they just lost in Iraq."
"Ask anybody inside ISIS or who's fought ISIS. People from the former Soviet Union tend to be the most battle-hardened and willing to die," he said.
CNN national security analyst Peter Bergen said the revelation of the Istanbul attackers' nationalities will serve to "open people's eyes to the fact that there's a very substantial Russian, former Soviet Union, presence within ISIS, both in terms of the foot soldiers and the leaders."
Estimates of Russian fighters involved with ISIS range from 2,000 to 7,000, he said.
Kyrgyzstan's foreign ministry disputed reports that one of the attackers was from that country.
The ministry said Turkish officials told its representatives that "the identities of the suicide bombers are still being examined."
Read more on CNN
Source: CNN
What do you think? Post your thoughts in the comments below.
To Like our facebook fan page click iReporter on Facebook
Join Us on BBM Channel Add Pin or click:
C00224051
Report News as its UNFOLDS via: ireporterng@gmail.com