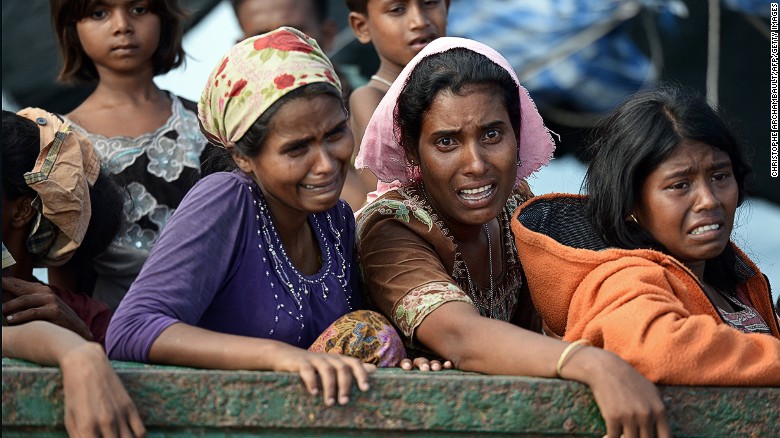 WHERE ARE THEY?
A year after one of southeast Asia's worst refugee crises, things seem to have improved. But below the surface, the situation remains bleak.
In May 2015, the world watched in horror as human traffickers stranded thousands of people in the Bay of Bengal on rickety boats with scant supplies of food and water.
For weeks, the boats, packed to the rim with desperate people, remained at sea as country after country refused to take them in, until overwhelming international pressure and media attention forced action to be taken.
While the most recent "sailing season" — the time between monsoons when it is most safe for boats to travel — saw far, far fewer vessels taking to sea, observers warn that the root causes of the crisis haven't gone away, while thousands of refugees remain trapped in camps and detention centers across southeast Asia.
"We talk about it being one year since the boat crisis, but for many survivors that crisis is still continuing," says Amy Smith, executive director of Bangkok-based Fortify Rights.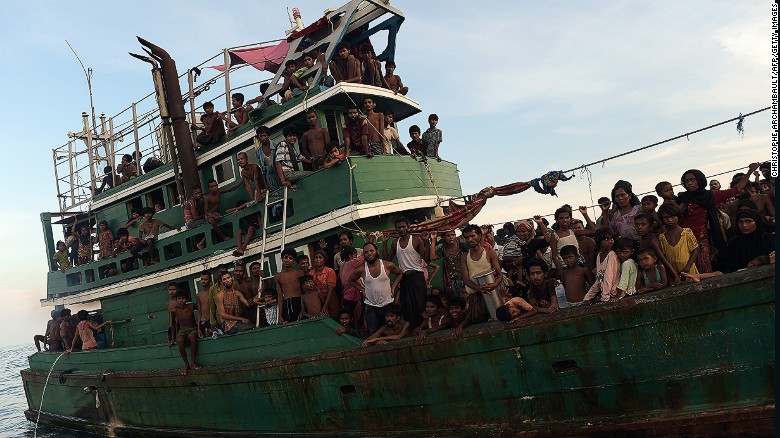 A boat carrying about 300 Rohingya men, women and children was found drifting in Thai waters off the
southern island of Koh Lipe in the Andaman sea on Thursday, May 14.

Stranded at sea
Every year, thousands of Rohingya Muslims flee Myanmar, where they suffer hardship and oppression in conditions that have been found tantamount to genocide by the Yale Law School Human Rights Clinic.
Myanmar's government does not recognize the Rohingya, regarding them as "Bengali" migrants, despite many having roots in northern Rakhine state dating back centuries. More than 140,000 Rohingya currently live in overcrowded Internally Displaced People camps, with little access to food or healthcare. Thousands of others reside in segregated villages where they face poverty and persecution.
"Rohingya who leave Rakhine state are not leaving for economic reasons," says Smith. "They are refugees being forced out of a country, where they have no freedom of movement and are confined to camps right on the edge of the ocean."
This situation makes Rohingya especially vulnerable to human traffickers, who for years preyed on their desperation, charging them extortionate fees for transport through Thailand and by sea, primarily to Malaysia.
Many were forced into camps in the Thai jungle, where they were held with other refugees and economic migrants while smugglers extorted more money from their families for their release.
"They would call people with their relatives literally screaming in the background as they were chopping off fingers and torturing them," says Joe Lowry, Asia spokesman for the International Organization for Migration.
read more -
iReportCNN: Asia's worst refugee crisis in recent years could happen again on CNN
What do you think? Post your thoughts in the comments below.
To Like our facebook fan page click iReporter on Facebook
Join Us on BBM Channel Add Pin or click:
C00224051
Report News as its UNFOLDS via: ireporterng@gmail.com