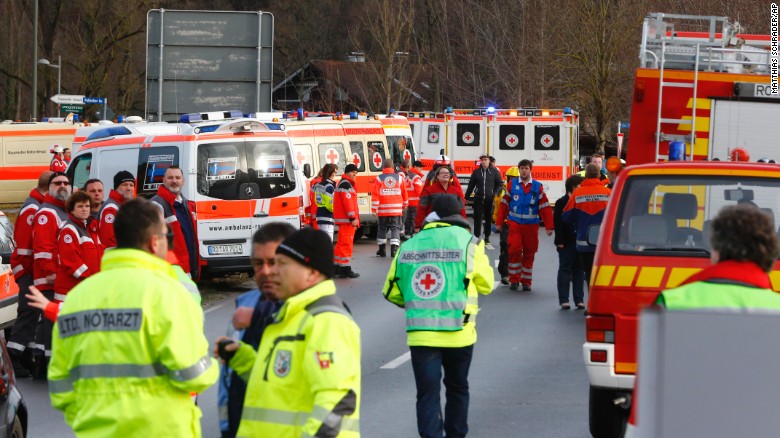 Nine people are dead and 50 seriously injured after a head-on collision between two trains in Germany's southern state of Bavaria, according to police.

Altogether, 100 to 150 people suffered injuries in the collision, police say. Authorities have issued an urgent call for blood donations to help treat the injured.

The crash occurred shortly after 7 a.m. Tuesday local time near the spa town of Bad Aibling, about 60 kilometers (37 miles) southeast of the Bavarian capital of Munich.

The collision left train carriages fused together and partly derailed, according to a statement from train company Meridian, which described the crash as a "terrible accident."

The crash occurred on the Mangfall Valley Railway, a single-track regional rail line running between the towns of Rosenheim and Holzkirchen, according to Meridian.



'We really have no clue'



How the two trains came to collide head-on on a single rail line was still unclear, said Christian Schreyer, board chairman for Transdev, which operates the railway.
Read more on CNN
To follow us on twitter click @iReporterng
To Like our facebook fan page click iReporter on Facebook
Join Us on BBM Channel Add Pin or click:
C00224051
Report News as its UNFOLDS via:
ireporterng@gmail.com