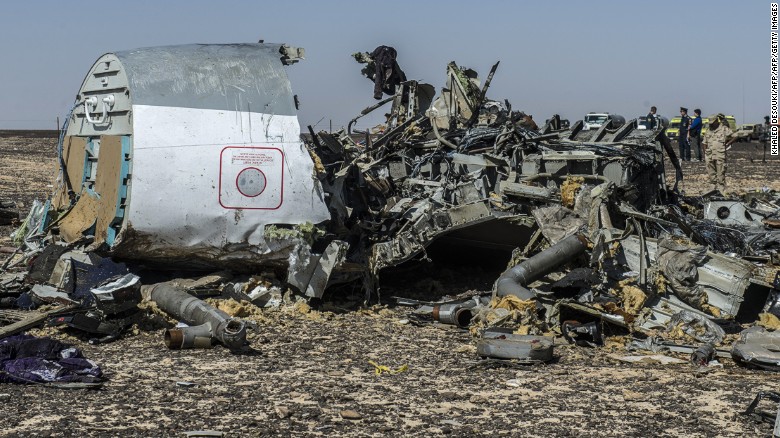 Egypt's Ministry of Civil Aviation has released a photo of a flight data recorder from downed Kogalymavia Flight 9268 as part of the investigation into Saturday's crash over the Sinai Peninsula.

Russian investigators have determined the data recorders, or "black boxes," are in good condition, the state-run TASS news agency reported earlier.

The only reasonable explanation for the crash of a Russian passenger jet in Egypt is "an external influence," an executive from the airline that operated the flight said Monday, stressing that planes don't just break apart in midair.

Kogalymavia Flight 9268 broke into pieces before it hit the ground in a remote area of Egypt's restive Sinai Peninsula on Saturday, killing all 224 people on board.

The executive was not specific about what he meant by an external influence. Experts say it is too early to know for certain what caused the plane to break up at the start of what could be a lengthy investigation.

"We exclude technical problems and reject human error," Alexander Smirnov, a Kogalymavia airline official, said at a Moscow news conference as he discussed possible causes of the crash.

He added that the crew did not issue any warnings or communications during the final moments, indicating that the flight crew must have been disabled and not able to radio out.
Read more on CNN
Source: CNN News
To follow us on twitter click @iReporterng
To Like our facebook fan page click iReporter on Facebook
Join Us on BBM Channel Add Pin or click:
C00224051
Report News as its UNFOLDS via:
ireporterng@gmail.com