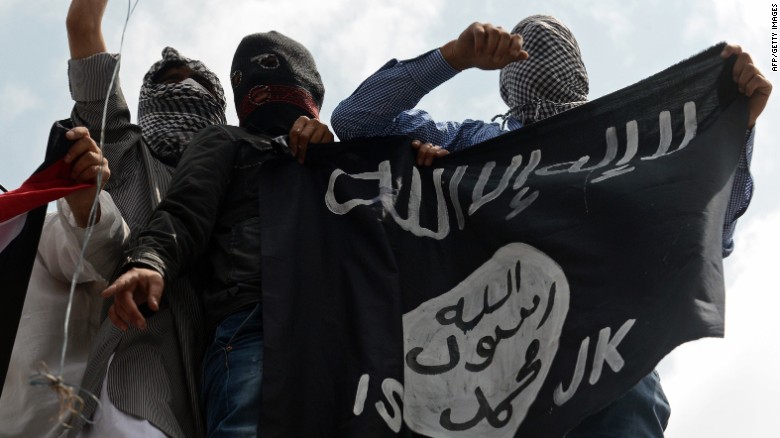 Japan: No word from ISIS on hostages as deadline draws nearer
Japan says it has had no contact with ISIS as the Islamic militant group's deadline nears for Tokyo to pay a $200 million ransom to spare the lives of two hostages.
Japanese officials have said they are doing their best to communicate with ISIS, which threatened in a video released Tuesday to kill two Japanese citizens it's holding within 72 hours if it doesn't receive the huge sum it's demanding.
But Japanese Chief Cabinet Secretary Yoshihide Suga said Thursday that Tokyo had so far heard nothing and doesn't know what situation the two hostages, Kenji Goto and Haruna Yukawa, are in.
Japan has said it would try reaching the ISIS captors through third parties, like governments in the region or local tribal leaders.
"We are aiming to save them as soon as possible," Suga said Thursday.
Time is of the essence: the Japanese government says it estimates ISIS' ultimatum will expire at 2:50 p.m. Friday, Tokyo time (12:50 a.m. ET).
Help from Jordan?
The government of Jordan has told Japan it will do as much as possible to try to secure the release of Goto and Yukawa, according to Suga.
Jordan, one of the Arab nations taking part in the U.S.-led bombing campaign against ISIS, already has its own challenge to deal with: the militant group last month captured a Jordanian pilot whose plane crashed in Syria.
Japanese officials have repeatedly stressed that their military, which is constitutionally forbidden from taking action other than for self-defense, isn't involved in the international airstrikes against ISIS positions in Syria and Iraq.
The masked militant speaking in the ISIS video linked the group's ransom demand to Japanese Prime Minister Shinzo Abe's recent pledge of $200 million in financial aid to countries affected by the militant group.
Video raises new questions about 'Jihadi John'
Suga reiterated Thursday that the funds Japan has offered are for humanitarian purposes, like helping refugees, not military purposes.
Reports of earlier, smaller ransom demand
Leading Japanese news organizations have reported, citing unidentified government sources, that Goto's wife got an e-mail in December from someone demanding $8 million to $16 million for her husband's return.
The government is trying to confirm if that e-mail came from ISIS, the reports said. If so, it could indicate the militant group is willing to accept a smaller ransom than the $200 million it had publicly demanded.
But the question is what, if anything, is Japan willing to give.
ISIS has a ruthless track record. It has released videos touting the killing of five Western hostages since August.
Prime Minister Abe has called ISIS' ultimatum over the two Japanese men's lives "unacceptable" and said the international community shouldn't give in to terrorists.
But he and other government officials haven't explicitly ruled out paying a ransom.
Culled from CNN