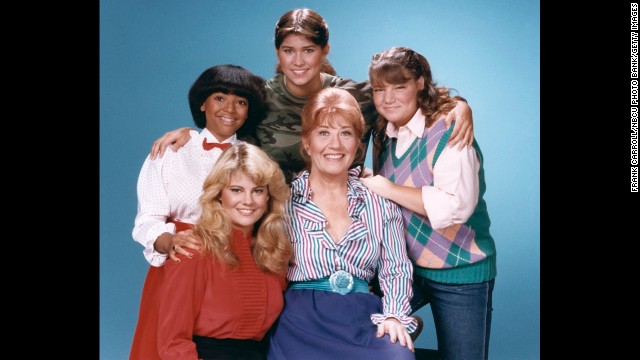 You take the good, you take the bad, you take them both and there you have -- a reunion. Some of the cast members gathered for an event at the Paley Center for Media in Beverly Hills on Monday, September 15, for the 35th anniversary. Let's see what the cast of the beloved sitcom about boarding school girls and their house mother have been up to since the show went off the air in 1988.
A little good, a little bad and a whole lot of nostalgia were in play at the Paley Center's "Facts of Life" reunion in Beverly Hills, California, on Monday.
After playing spoiled Blair Warner on "The Facts of Life" and taking a lengthy hiatus from acting, Whelchel reprised her role in 2001's "The Facts of Life Reunion." After divorcing her husband of 24 years in March 2012, Whelchel was a contestant on CBS' "Survivor: Philippines" and then snagged a role in Tyler Perry's 2013 movie, "Tyler Perry's A Madea Christmas." In 2014, she reunited with her former co-star Kim Fields in the Hallmark Channel movie "For Better or For Worse."
It's been 35 years since the '80s sitcom, about four boarding school girls and their house mother, debuted as a spinoff from "Diff'rent Strokes."
Although "Facts of Life" has been in reruns since 1988, an upcoming DVD release brought the series' stars together again. Nancy McKeon, who played Jo, joined Lisa Whelchel (Blair), Mindy Cohn (Natalie) and Charlotte Rae (Mrs. Garrett) at the reunion event. Kim Fields, who'll always be known as Tootie to some, made an appearance via video.
The sitcom still has plenty of fans (and the theme song can still get stuck in your head after one listen), but the stars of the series don't think "Facts of Life" would work on the air today.
During the panel, Cohn said the networks would probably pass on a show with a lesson in every episode, while Rae thinks it could be updated.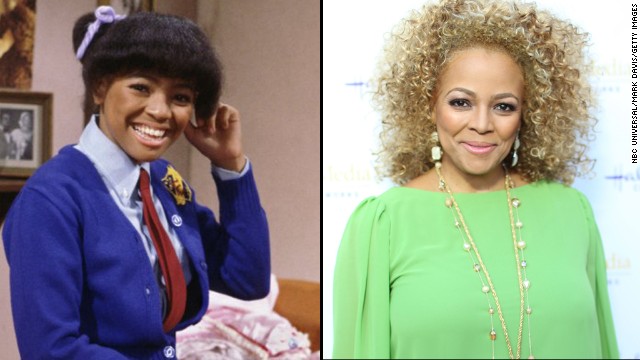 Kim Fields, who played Dorothy "Tootie" Ramsey, roller-skated over to Fox in 1993 to play Regine Hunter on "Living Single." She appeared on several series and worked as a director-producer before playing a social worker in 2012's "What to Expect When You're Expecting." In 2013, Fields and her husband became a family of four as they welcomed second son Quincy. In 2014, she reunited with her former co-star Lisa Whelchel in the Hallmark Channel movie "For Better or For Worse."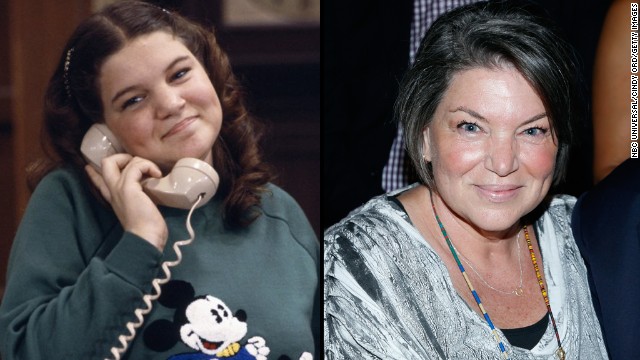 Mindy Cohn has voiced "Scooby-Doo's" Velma and appeared on "The Secret Life of the American Teenager" as Dylan's mom since playing Natalie Green on "The Facts of Life." According to IMDb, Cohn will voice Velma in the 2015 TV movie "Freak Out Scooby Doo!"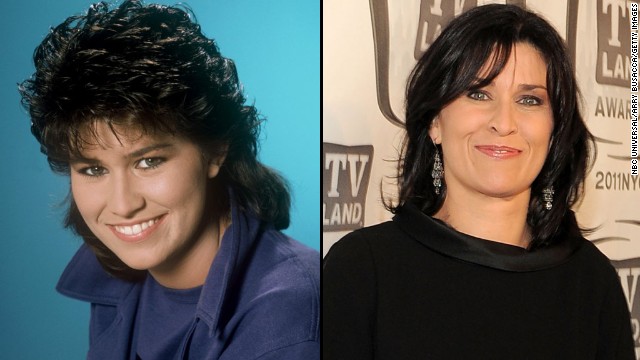 Rebellious Jo Polniaczek joined the show in its second season. Nancy McKeon has since appeared on series like "Can't Hurry Love" and "Style & Substance." She starred in Lifetime's "The Division" and played Connie Munroe on the Disney Channel's "Sonny with a Chance."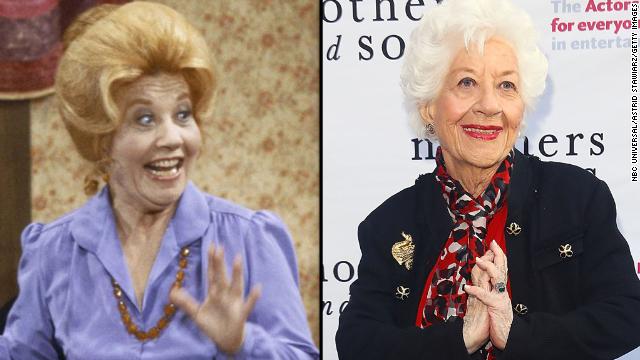 After playing house mother-turned-dietitian Edna Garrett, Charlotte Rae went on to voice the character of Nanny on "101 Dalmatians: The Series." She has also appeared in films like "You Don't Mess with the Zohan" and TV shows such as "ER." She played a "bead shop woman" on a 2011 episode of "Pretty Little Liars."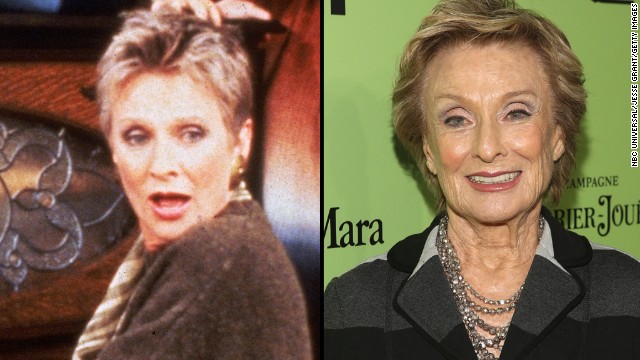 Cloris Leachman joined the cast as Beverly in 1986. With flicks like "The Beverly Hillbillies," "Double, Double, Toil and Trouble," "Now and Then" and "The Women" under her belt, the "Young Frankenstein" actress competed on Season 7 of "Dancing With the Stars." She also starred on Fox's "Raising Hope." Leachman won an Oscar for best supporting actress for 1971's "The Last Picture Show."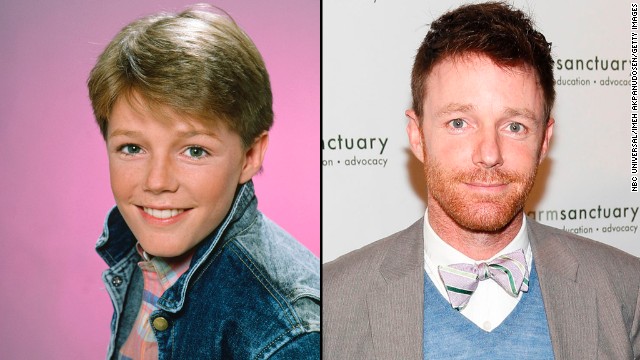 Since playing Beverly's adopted son, Andy Moffet, actor Mackenzie Astin went on to appear in films like 1994's "Iron Will," 1996's "In Love and War," 2003's "How to Deal" and 2000's "Stranger Than Fiction." In 2014 he appeared in several TV shows, including "Hawaii Five-0" and "Scandal."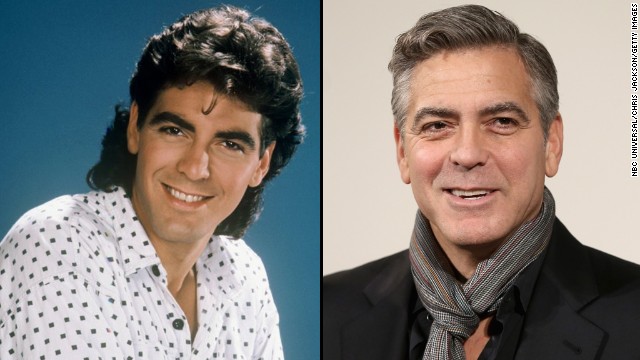 After playing handyman George Burnett, George Clooney starred in "ER" and picked up an Oscar for his role in 2005's "Syriana." He's known for starring in films like "Ocean's Eleven" and its sequels, "O Brother, Where Art Thou," "Up in the Air" and "Good Night, and Good Luck," which he also directed and co-wrote. Fans went wild in 2014 when his engagement was announced.
And the religious Whelchel, who says she wouldn't let her character lose her virginity on the show, is pretty sure "Facts of Life" could happen today ... if it were handled very differently. Maybe "if we were all naked," Whelchel joked.
The cast was just as wholesome off-set as they were in front of the camera. In fact, there was just one cast member who affected life on set with an addiction problem: Rae. The older actress' smoking habit apparently drove the cast crazy.
"The girls didn't want me to smoke," Rae said. "I used to smoke five cigarettes a day, and they'd pull them out of my mouth."
But Rae, who let some profanity slip while on stage during the reunion, reminded the crowd that she's not Mrs. Garrett.
Geri Jewell, who played Geri Tyler on the show, also made an appearance with the cast. Jewell, who has cerebral palsy, was the first person with a disability to be featured on a TV series, and she credits the show with changing her life.
"That first episode was so special to me," she said. "It was a dream come true."
Jewell wasn't the only actor to get a break on "Facts of Life."
The show had a long list of notable guest stars, and the list of unknown actors who later achieved success is just as impressive. It includes Helen Hunt, David Spade, Dennis Haysbert, Juliette Lewis, Seth Green, Mayim Bialik, Larry Wilmore and some other guy who has done OK for himself, George Clooney.
The cast said Clooney has come a long way since the days when he and McKeon sported similar mullets. But he may not have left much of an impression, as Whelchel said she has to refer to YouTube to recall an onscreen kiss she and Clooney shared.
"I am all for repressed memories," Whelchel joked, "but why I repressed that one, I don't know!"
Culled from CNN
Follow us on twitter @iReporterng or click here
iReporterng
and also Like our facebook fan page iReporterng or click here
iReporter Network on FB
BBM:
75B1FC47
Report News at it UNFOLDS to us:
ireporterng@gmail.com