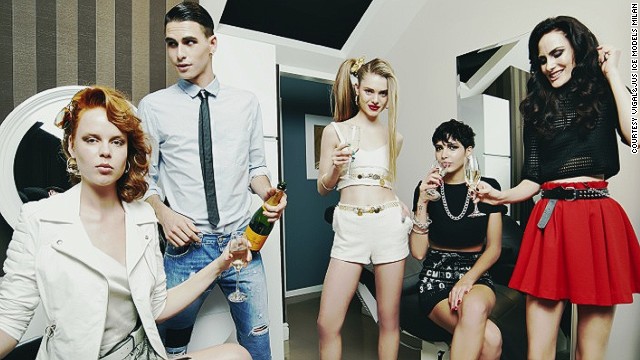 Traditional sources all, commonly used by travelers seeking local information.
But Italy's fashion capital of Milan is no common city.
In a place that feels more like one big catwalk, swarming with models, the best guides to the city are those closest to the fabulous action.
That's why we asked a panel of local glamour gurus to fashion a tour of the best places in Milan to get close to the beauty.
Fashion model Roberta Defez has done photo shoots for Italian designer labels such as I Ragazzi del Rosso and Gianmarco Rii and luxury hotel brand Belmond Hotels. The Naples native works for the ICE Models Milan agency and has a degree in marketing and communications.